You need to listen to Dorsey Hager, Executive Secretary-Treasurer of the Columbus/Central Ohio Building and Construction Trades Council, as he makes his final appearance of 2019 on America's Work Force Radio.
On this episode, Hager and AWF host Ed "Flash" Ferenc talk about the major building boom taking place in Central Ohio.
According to Hager, the boom is expected to last at least another four to six years. If the region continues to grow, the boom may last even longer.
Among the major projects are datacenters from internet giants such as Amazon, Facebook and Google.
Amazon will soon begin construction on a $600 million datacenter in Plain City, while work is underway at the $600 million Google datacenter.
Meanwhile, when work wraps up on social media titan Facebook, the footprint of their datacenter will be larger than downtown Columbus. Hager noted this campus will eventually contain 10 buildings. One is currently finished and another is close to being wrapped up. Work is ongoing on two other structures. Overall, this project will create 1,100 jobs for his members.
The largest project in the region belongs to The Ohio State University's Wexner Medical Center, who is expected to break ground next year on a $2 billion medical tower.
Lost in the shuffle of these projects is the Columbus Crew Stadium project, which has an overall price tag of $325 million, with $230 million dedicated for the stadium
The major boom is putting a strain on the region's airport, but a $2 billion renovation is currently underway. C/COBCTC affiliated members are currently constructing new parking garages and a rental car facility. Plans will eventually lead to the construction of a new runway and terminal.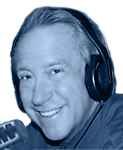 Following talk of this "Golden Age" of central Ohio construction, Hager discussed the successful November General Election.
He is most proud of Rob Dorans, Chief Legal Counsel at Affiliated Construction Trades (ACT) Ohio, who was elected to a seat on Columbus City Council. Dorans, who is also a member of IBEW Local 683, was appointed to fill an expiring term on council earlier in the year.
He ran on a slate with fellow Democratic council members Elizabeth Brown, Shayla Favor and Emmanuel Remy. All were successful in their bid to remain on council.
Click here to listen to the entire interview, including some Ohio State football talk.